Glennie Reporting Services is a full-service court reporting firm serving the metropolitan Phoenix area since 1992. Since its inception, the company has made a commitment to provide prompt, professional service at a fair price while also staying abreast with the ever-changing technology in this field. We have recently added conference rooms at two convenient Scottsdale locations.
Reporting Experience
Glennie Reporting Services' broad spectrum of experience includes product liability, wrongful death, patent infringement, construction defect, and labor disputes including contractual matters and discrimination.
The firm specializes in large, complex litigation cases involving multiple parties and voluminous exhibits nationwide. Through this experience, GRS has built a national network of law firms who call upon Glennie and her team of professional reporters to handle their most challenging cases.
GRS Court Reporters
The company has a staff of professional reporters, each with a specialized area of expertise. Whether the litigation is local or across the country, Glennie Reporting Services responds with whomever is best suited to effectively handle the case, including managing all collected exhibits. Owner Lisa L. Glennie is prepared to provide her clients with whatever assistance they request. "We give our clients the true meaning of service."
All GRS reporters are certified and licensed by the State of Arizona to perform stenographic reporting of proceedings and depositions. This certification requires continuing education to ensure that the reporters are current with today's technology.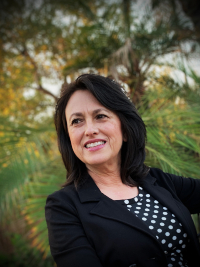 Lisa L. Glennie is a native Phoenician, and started her reporting career in 1983.